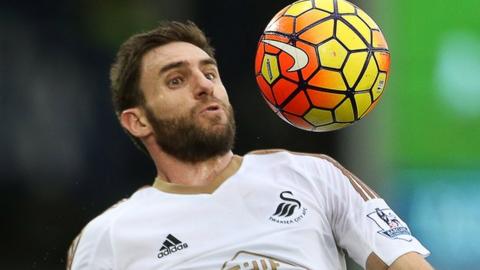 Angel Rangel has signed a one-year contract extension with Swansea City.
The full-back's previous contract was due to expire in June 2017.
The Spaniard has made over 340 appearances for Swansea since joining from Terrassa in his homeland in the summer of 2007.
"I am delighted to have extended my contract for another year and I am looking forward hopefully to having more years at the club," Rangel told Swansea's official website.
"This is my home now. This contract will take me to 11 years here and I am so pleased with that.
"I am 33 now, but I still feel fresh. That's one of the main reasons why I am still signing contracts."
Midfielder Gylfi Sigurdsson and winger Nathan Dyer have also signed contract extensions with Swansea.