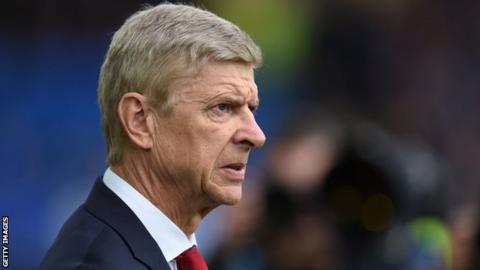 It took 87 days to complete the first 11 rounds of this season's Premier League fixtures. The next 11 are crammed into just 47.
Each of England's top-flight clubs face four festive fixtures in that schedule - one more than last season, when every team except Everton had at least a week off before their Boxing Day fixture.
This year, Leicester City will play four matches - between 23 December and 1 January - in the space of just 213 hours.
Arsenal, meanwhile, play their four fixtures in a comparatively leisurely 290 hours - giving them the equivalent of more than three days of extra rest.
So how do your club's commitments pan out over the festive period?
As well as Arsenal, champions Chelsea enjoy a relatively kind schedule, with Antonio Conte's side benefitting from their New Year's Day fixture against the Gunners being pushed back to 3 January.
League leaders Manchester City also have more rest than most, although they host Watford on 2 January with the visitors having had an extra day to recover from their previous fixture.
At the other end of the spectrum, Brighton, Burnley and Bournemouth complete their fixtures in just over 215 hours - nearly 21 hours fewer than the league average of 236 hours - while Manchester United and Newcastle United also face busy schedules.
Only two teams - Huddersfield Town and Stoke City - have not had any of their fixtures moved from the original time and date.
'Shattered' players unable to perform?
Premier League players and managers have long taken issue with the English winter schedule.
Last January, then-Crystal Palace manager Sam Allardyce criticised the scheduling after his "shattered" side were beaten at home by Swansea City.
However, there is evidence to suggest that players' physical output is not hindered by fatigue during the congested winter period.
According to sports statisticians Opta, players generally increase their intensity - measured in terms of ground covered and average number of sprints in a game - during this time.
There is also little to suggest that the number of goals diminishes as a result of player fatigue.
In the last three seasons, games played over Christmas and in January have seen an identical number of average goals per match (2.7) as during the rest of the season.
Shots per game (25.5 over the winter period compared to 25.8 during the rest of the season) and shots on target per game (8.4 compared to 8.5) also make for very similar reading.
Whether players' winter output takes its toll later in the year is a matter of much debate.
Speaking about Christmas fixtures in 2016, Liverpool manager Jurgen Klopp said: "Everybody's asking why England is not too successful at tournaments.
"Ask what all other teams [in Europe] are doing at this time. They have their legs on the sofa and watch English football."
However, England manager Gareth Southgate has questioned whether his side's tournament prospects would be improved by a winter break.
It is not only the players and manager who might be looking at their Christmas schedule with trepidation.
Perhaps unsurprisingly, given their lack of top-flight regional counterparts, Newcastle fans will travel the furthest for their away games over Christmas - approximately 964 miles.
Tottenham supporters, however, are next on the list with approximately 896 miles - over three times more than Manchester United fans (288 miles) and over five times more than Burnley's (160 miles).
And if calculated in terms of using public transport, supporters of Swansea - a club burdened by the absence of geographical Premier League rivals - face round trips adding up to nearly 20 hours.
Fans of West Brom, on the other hand, will travel for roughly seven hours.
Certain cases are particularly perplexing to fans. Manchester City fans have said they are "appalled" their game with Crystal Palace has been moved to New Year's Eve, while Arsenal supporters are unlikely to relish a 16:30 GMT kick-off at West Brom on the same day.
'Premier League starting to listen'
In general, however, fans continue to treasure the tradition of festive football and oppose a winter break.
"We like to go to the game during the holidays," says the Tottenham Hotspur Supporters Trust.
"If there is talk of a mid-season break, and no-one has yet defined what they mean by it, we need to ask for whose benefit it would be.
"We back the FSF's [Football Supporters' Federation] position against a mid-season break until a serious proposal is fully scoped out and fans are properly consulted."
The Trust is also hopeful that supporters' voices are starting to be heard.
"Fans successfully lobbied to keep fixtures off Christmas Eve - avoiding travel on a day when the biggest transport wind-down of the year begins. So we're starting to see the Premier League and TV companies listen to fans."