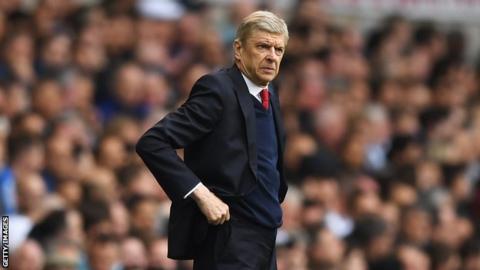 Arsenal manager Arsene Wenger continued to refuse to answer questions over his future as he joked that he was mistaken to say he would have decided whether to sign a new contract by now.
Wenger, 67, has been Gunners boss since 1996 and his current deal expires at the end of this season.
In February, he said he would decide on a new contract in March or April.
Speaking before Sunday's home match with Manchester United, the Frenchman joked: "That means I was wrong."
He added: "I don't want to speak about my personal case any more."
Some supporters have protested against the long-term manager this season, brandishing banners at games with the message: "Wenger Out".
Sunday's defeat by rivals Tottenham leaves Wenger's side sixth in the table and in danger of failing to qualify for the Champions League for the first time in 20 years.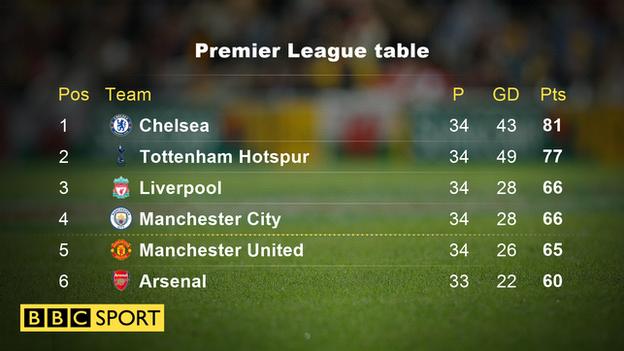 Trailing Manchester City and Liverpool by six points, albeit with a game in hand, Arsenal need their rivals to slip up if they are to have any chance of sealing a top-four place to ensure entry to Europe's top club competition.
"Now even winning all our games does not guarantee it, it's not completely in our hands. But we have to win the games, that's all we can do," added Wenger.
"We were disappointed with last weekend's result but sometimes the best thing is to have a big game straight away again and we want to bounce back."
More to follow.