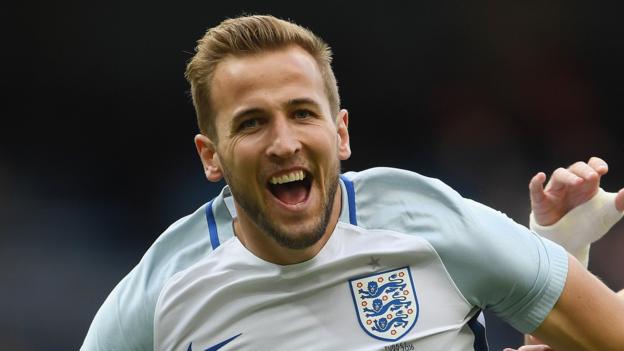 Tottenham striker Harry Kane will captain England against Scotland in Saturday's World Cup qualifier at Hampden Park.
Kane, 23, will take over from Manchester United's Wayne Rooney, who has been left out of the squad.
"I wanted to give him that boost," said England boss Gareth Southgate. "He was pretty chuffed. It's a great honour for any player and their family."
Kane will be making his 18th appearance for England.
"We have several players who have excellent leadership qualities," added Southgate.
"Harry is a player who we have worked with in the Under-21s before. He's got a terrific mentality and I know he is delighted to be leading the team."
More to follow.