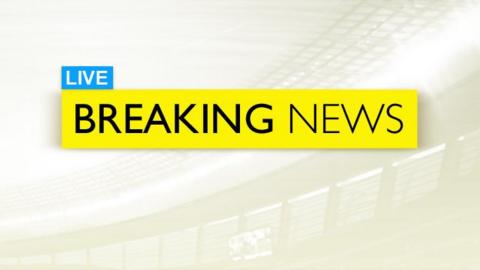 Saido Berahino served an eight-week suspension before leaving West Brom, Stoke City boss Mark Hughes has said.
It follows newspaper reports that Berahino was banned after failing an out-of-competition drugs test.
Hughes said the striker, 23 who joined the Potters for £12m in January, had "issues at his previous club for 18 months" and was banned for a "Football Association disciplinary matter".
"We were aware of that before we signed him," said the 53-year-old.
"As with all players we did our research on him before we signed him, but that didn't change our thinking at all.
In terms of more detail you would probably need to refer back to his former club, West Brom.
"We are pleased with what he is producing and he is looking forward to the game tomorrow."
Hughes said he saw no reason for Berahino not to feature during Stoke's visit to West Brom in the Premier League on Saturday, kick-off 15:00 GMT.
"Why wouldn't I play him?" said Hughes. "He is in line to be involved."
More to follow.