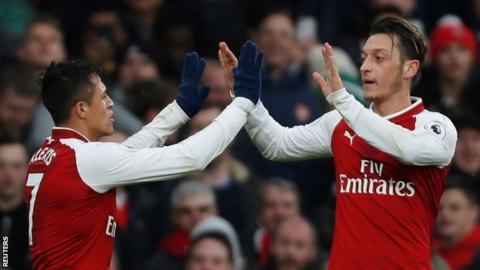 Arsenal manager Arsene Wenger expects forward Alexis Sanchez and midfielder Mesut Ozil to stay at the club in the January transfer window.
The contracts of both players expire at the end of the season.
Asked if his gut feeling is that the pair will stay, Wenger responded: "Yes, of course."
The Frenchman also said it is in England midfielder Jack Wilshere's "best interest" to remain with the Gunners.
Wenger added: "I will absolutely fight for him to stay here because he's a top-quality player."
More to follow.