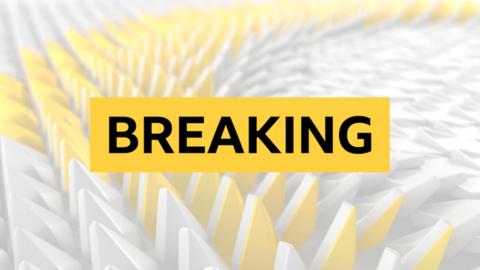 Premier League club Newcastle United have been put up for sale by owner Mike Ashley.
The Magpies have been relegated twice from the English top flight during Ashley's 10-year reign.
After winning promotion last season, Rafael Benitez's side are ninth in the Premier League after eight matches.
"Newcastle United requires a clear direction and a path to a bright and successful future," a club statement said.
Ashley, 53, has been a divisive figure at St James' Park since taking over in 2007, with some supporters regularly protesting about the way the businessman has run the club.
Businesswoman Amanda Staveley, 44, has been reported to be interested in buying the club after being seen watching Newcastle's 1-1 home draw against Liverpool earlier this month.
"To give the club the best possible opportunity of securing the positioning and investment necessary to take it to the next level, at what is an important time in its history, its present ownership has determined that it is in the best interests of Newcastle United and its fans for the club to be put up for sale."
More to follow.