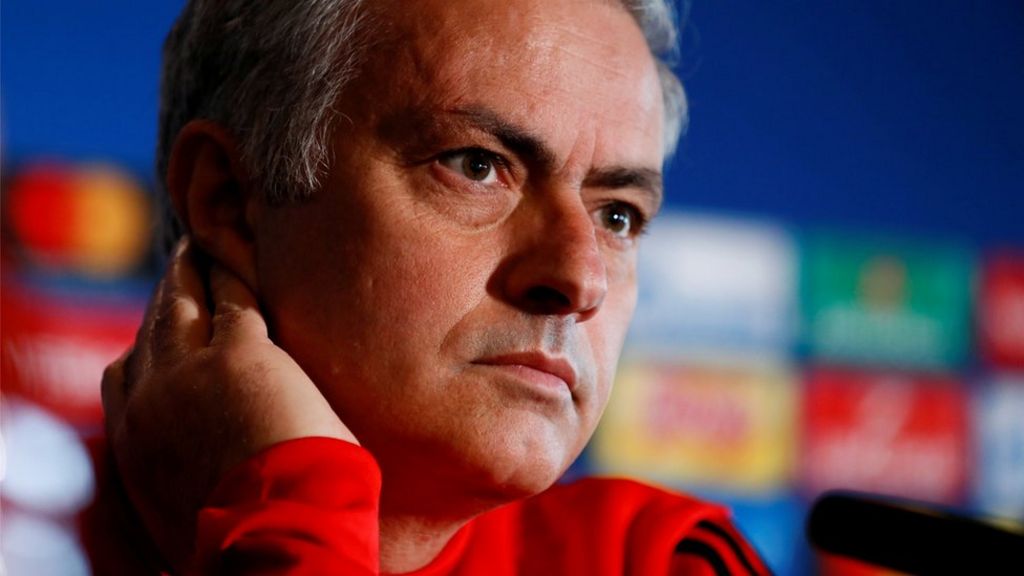 Manchester United manager Jose Mourinho is expected to appear in a Spanish court later to face tax fraud allegations relating to his time as Real Madrid manager.
He is alleged to owe nearly 3.3 million euros (£2.9m, $3.8m) in undeclared image rights revenue.
His representatives deny the allegation.
There has been no confirmation that Mourinho will attend the hearing, but he has changed his pre-match routine.
His pre-match press conference - which usually takes place on a Friday - was instead held on Thursday.
Reports say the Manchester United players were also told that their training schedule had been changed.
The Spanish authorities began a case against Mourinho in June, and he was summoned to appear in court in Madrid two days before his Manchester United side visit Chelsea in the Premier League.
Why are Spanish football stars in legal trouble?
Mourinho's representatives Gestifute Media said Mourinho, who lived in Spain from June 2010 until May 2013, had paid more than £23m in tax at an average rate of more than 41%.
He had "accepted the regularisation proposals made by the Spanish tax authorities in 2015 regarding the years of 2011 and 2012 and entered into a settlement agreement regarding 2013," Gestifute said.
"The Spanish government in turn, through the tax department, issued a certificate in which it attested that he had regularised his position and was in compliance with all his tax obligations."
The allegations against Mourinho come after investigations into several leading footballers in Spain.
Argentines Lionel Messi, Javier Mascherano and Angel Di Maria have all been punished for tax evasion while a case against Real Madrid star Cristiano Ronaldo is ongoing. He denies wrongdoing.