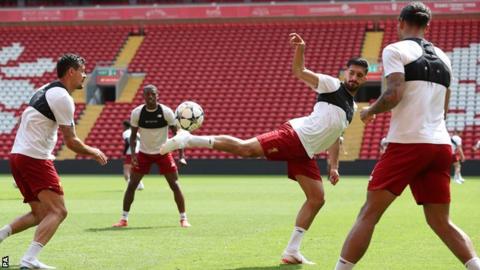 Jurgen Klopp believes Liverpool's "desire, attitude and work-rate" can help them beat "experienced" 12-time European champions Real Madrid.
Five-time winners Liverpool face the Spanish giants, who are attempting to win their third straight Champions League, in Saturday's final in Kiev.
The Reds are into the final for the first time since 2007.
"Real Madrid are more experienced," said Klopp. "Experience is important in life but it is not the only thing."
He added: "You can level it with desire, attitude and work-rate. and that is why I love football."
Klopp has urged his team to be "brave" and play in the same manner that saw them beat runaway Premier League champions Manchester City in the quarter-finals and Roma in the semi-finals.
"We will try in a very positive way, to show the boys why it makes so much sense to be really brave," added Klopp. "It was not easy to be brave against Manchester City, it was not easy to be brave against Roma. But the boys did it."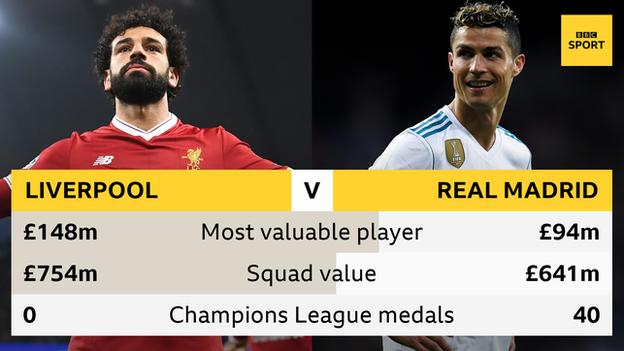 Injury news - Can returns
Joe Gomez, Alex Oxlade-Chamberlain and Joel Matip have already been ruled out of the final.
But German midfielder Emre Can, who has missed the past two months with a back injury, trained with the rest of the squad at Anfield on Monday.
Klopp was cautious about Can being involved in the final, adding: "It depends always on the reaction. But let me put it this way, 10 days ago I didn't think it is possible he could do what he did today. It looked good. It was really positive but we have to wait.
"The door is open - he is really desperate to be a part. We shall see."
James Milner, who missed the final Premier League game of the season against Brighton, also trained.
Liverpool need to play 'perfect' match
Former Spain midfielder Xabi Alonso, who won the Champions League with both Liverpool and Real Madrid, told AFP: "I think that to win, Liverpool will have to play an almost perfect match and will have to prepare everything in every detail, analysing all the strengths and weaknesses of Madrid and how to tackle them.
"I don't think Madrid will change the way they play for Liverpool. I think they've had a very specific way of playing in recent years, and the players know how to orchestrate it very well. In fact, it's in the big games that they're the best, and I'm sure we'll see a great Real Madrid in the final."