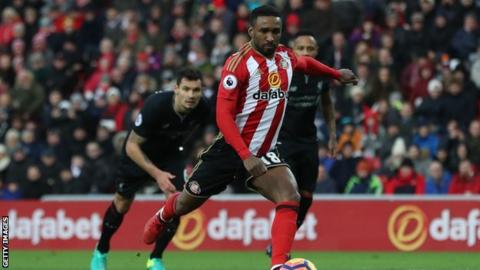 Sunderland boss David Moyes says Jermain Defoe is not for sale amid speculation about the veteran striker's future.
The club rejected a £6m bid from West Ham for the 34-year-old on Wednesday and the Hammers were reportedly willing to double their bid.
"We have said Jermain is not for sale and he is not for sale. West Ham made a bid and we rejected it," Moyes said.
Defoe is Sunderland's top scorer with 11 goals in 21 appearances this season.
He signed a one-year contract extension in June which runs until 2019.
Moyes also confirmed Defoe would be involved "in some way" when Sunderland host Burnley in the FA Cup on Saturday.
The England striker joined Sunderland in January 2015 and has scored 33 goals in 74 games including more than 50% of the team's 19 league goals this season.
He started his senior career with West Ham before moving to Tottenham in 2004.