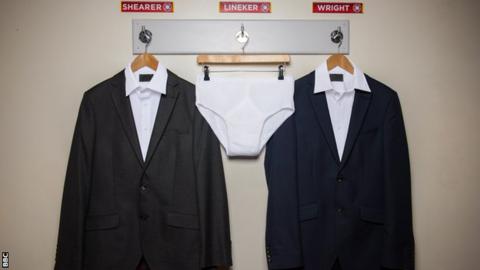 Match of the Day returns as the new Premier League season gets under way on Saturday – and there is only one question on everyone's minds.
Will Gary Lineker really present the show in his pants?
The former England captain promised he would in December, back when league champions Leicester were still in the early stages of their surprise title success.

And Judging by this Instagram post, it hasn't escaped Lineker's mind…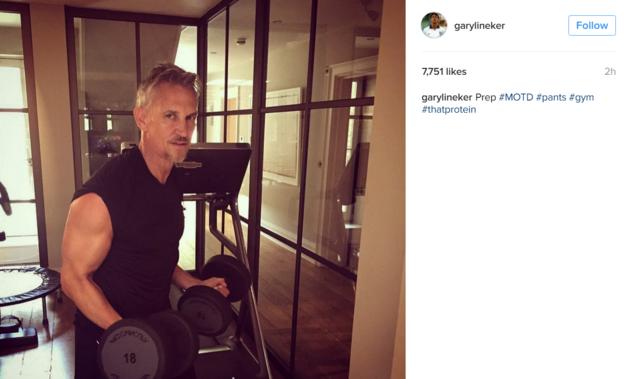 Even Leicester manager Claudio Ranieri is keen to see what happens when the lights go up on BBC One at 22:30 BST.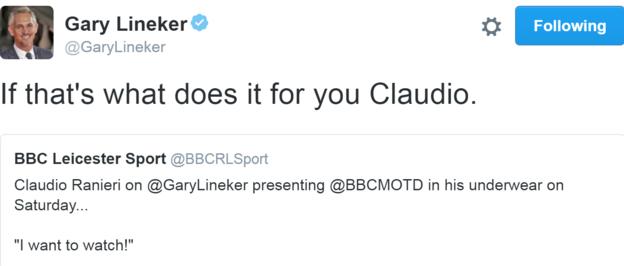 There's been messages of support – or concern – from fellow ex-professionals. We expect Ian Wright and Alan Shearer will have some words of encouragement in the studio.

But the man himself is keeping his cards close to his chest – for now.

And just in case you miss it, don't worry. There'll be a second chance.
This year you will be able to watch Match of the Day on the BBC iPlayer from midnight on Sundays – and Match of the Day 2 from midnight on Mondays.