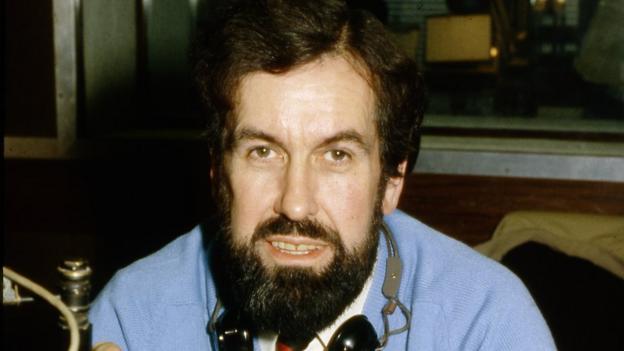 Tim Gudgin, formerly the voice of BBC television's Saturday tea-time football results, has died aged 87.
Gudgin retired in 2011, a week before his 82nd birthday, to end a career spanning more than six decades.
He had joined Grandstand in 1976, reading out the horse racing and rugby results until 1995, when he became the second person - after Len Martin - to read out the football results.
During his time at the BBC, he also worked for Radio 2 and Radio 4.
Gudgin, known for his distinctive rising and falling intonation, started his broadcasting career while on National Service in Germany in 1949 at the age of 20.
He managed to beat 200 others to secure one of four newsreading jobs in Hamburg, before returning home and joining the BBC.
When he retired, Gudgin said: "It is a triple reason why I am going - age, distance - I am down on the south coast and the team is going to be up in Salford, and my granddaughter's wedding in Australia, which I have to be there for."
Gudgin died peacefully at his home on 8 November, his family said.