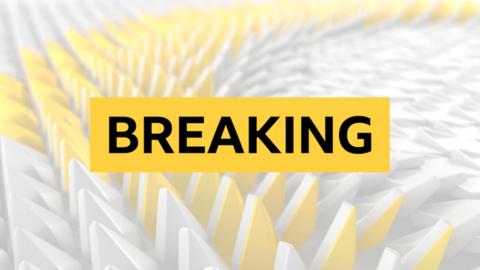 The FA has apologised to two players after new evidence showed sacked England's women's boss Mark Sampson made remarks which were "discriminatory on the grounds of race".
An independent barrister ruled Sampson made unacceptable "ill-judged attempts at humour" on two occasions, to Eniola Aluko and Drew Spence.
Katharine Newton said despite this, she did not believe he is racist.
She also concluded that Aluko was not subjected to "a course of bullying".
A report of Newton's reopened investigation was released as FA bosses and Aluko faced a parliamentary inquiry on Wednesday.
'Relieved and vindicated' - Aluko
Reacting to the new report, Chelsea striker Aluko told the hearing: "I'm a human being. I feel relieved. It suggests it was worth all that trouble to be vindicated."
The Chelsea striker said she had felt "isolated" during the case.
In a statement, FA chief executive Martin Glenn said: "Our ambition has always been to find the truth and take swift and appropriate action if needed.
"It was our decision to have the original, second and final investigation to ensure that due diligence was taken.
"It is regrettable that Eniola did not participate in the first external investigation as this would have enabled Katharine Newton to conduct and complete her investigation sooner."
Sampson was sacked as England women's boss last month after evidence of "inappropriate and unacceptable" behaviour with female players in a previous role.
He had earlier been cleared of wrongdoing by an internal inquiry, and Newton's initial report, following discrimination allegations made by England players, including Chelsea striker Aluko.
Sampson, 34, said his conscience was clear, and denied being a racist.
More to follow.