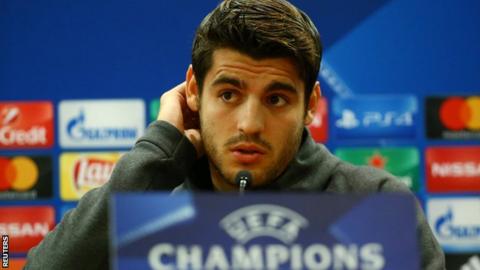 Alvaro Morata has denied he dislikes living in London, saying he would "probably" sign a 10-year deal at Chelsea if he could.
The striker had told a newspaper in Italy he did not see himself living in London "for very long".
Asked about the quotes before Tuesday's Champions League game at Roma, he clarified he meant he will not remain in London when he retires.
"I'm really happy here and enjoying London with my wife," he said.
"When I finish my career, I prefer to come back to my country. I prefer the place where I was born, that's normal. When I say London is a stressful city, I'm talking about the traffic and a lot of people. It's an incredible city."
Morata, 25, has scored seven goals in 13 games since his club record £60m move from hometown club Real Madrid on a five-year deal in the summer.
"If Chelsea proposed 10 years, I'd probably sign it," he said. "I'm happy with everything. If I make good and improve, I can stay here more than five years."