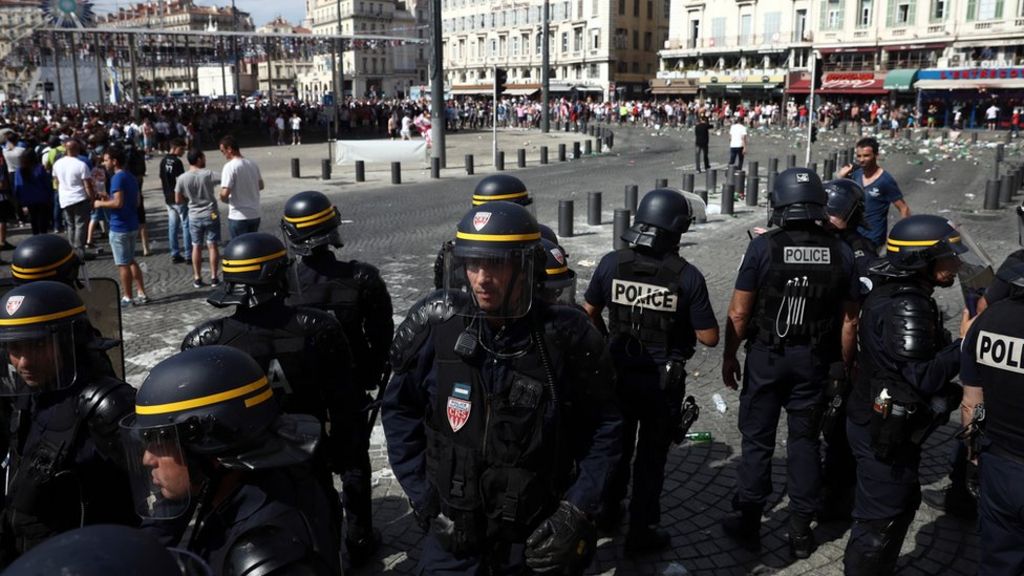 Some 150 Russians were behind much of the violence in Marseille ahead of the Euro 2016 match between England and Russia, French prosecutors have said.
Twenty people have been arrested and 10 people, including six Britons, face an immediate trial, Marseille prosecutor Brice Robin said.
About 35 people have been injured, including four whose conditions were said to be serious, after the violence.
It comes after the two teams drew 1-1 on Saturday.